It's Time to Revive Those Stefano Pilati for Armani Rumors, Apparently
Now that people can't speculate about Dior anymore.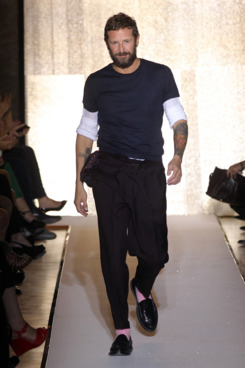 Rumors about Stefano Pilati going to Armani began over a year ago, and despite Armani's staunch denials, they just won't die. (People are probably suffering from Dior gossip withdrawal and feel the need to make unsupported exclamations at random. Go ahead and let them; it's a healthy, albeit annoying, part of the process.) The latest rumor comes courtesy of journalist Jim Shi, who tweeted yesterday, "My sources are telling me Stefano Pilati is headed 2 Giorgio Armani w/ the intention to assume full creative reigns when GA retires. #dope." To be fair, Pilati hasn't given anyone much reason to think he's got other plans.