Slideshow: Street-Style From Coachella, Weekend One
All of those cutout dresses must have left some amazing tan lines.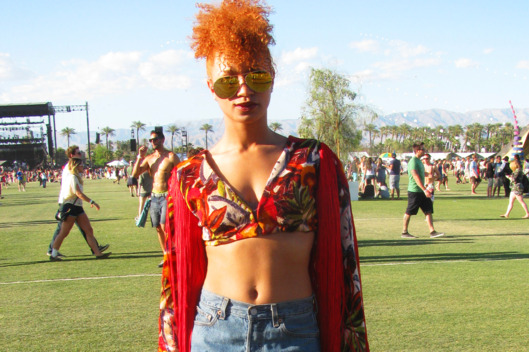 One half of Coachella is down, and there's one half to go, and with all of the attention being paid to the celebrities and models frolicking in their festivalwear, we'd hate to see the general admission getups left unappreciated. There were students in sunglasses of every shape, an aspiring lawyer in a fringe dress, interior designers in short shorts, and a financial analyst in a printed robe. Click through our slideshow to see the bare midriffs, cutouts, and asymmetrical hems, all of which must have resulted in some amazing tan lines.
BEGIN SLIDESHOW