The Sunday Times of London Published Its Annual Rich List This Weekend
Read about lots of people who have more money than you.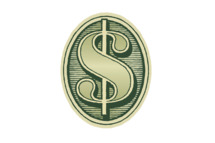 Lots of fashion folk made the cut, with Galen and George Weston, who own Selfridges and Holt Renfrew, named the richest of the fashion crowd and and the tenth richest overall. Topshop's Sir Philip Green came in at the 17th richest, thanks to his $5.38 billion fortune, H&M's Karl-Johan and Thomas Persson nabbed 112th ($1.14 billion), and the Beckhams grabbed 395th place, "with a combined net worth of ... $309.7 million."