In Case You'd Forgotten, This Is How Lady Gaga Travels
In Atelier Versace and a pearl mask.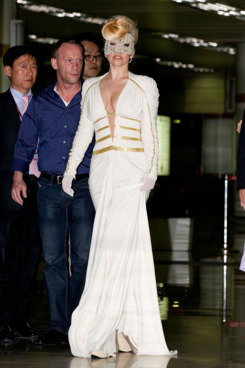 Lady Gaga wore a cream-colored Versace gown with a plunging neckline upon her arrival at Gimpo Airport in Seoul, South Korea, today. She accessorized with a pearl mask and sheer white gloves.
Sweatpants, what?