When Cameron Diaz Met Karl Lagerfeld
She first saw him from afar.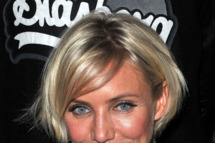 She described the experience to InStyle during Paris Couture Week in January: "When I was 18 and modeling in Paris, I saw Karl Lagerfeld in a crowd of people and was like, 'Oh my god!' And here I am 20 years later meeting him for the first time."