See All the Looks From the 2012 Met Gala Red Carpet
Yes, Anna Wintour is wearing a gold lobster on her skirt! Plus Carey Mulligan! Beyoncé! Gwyneth! More!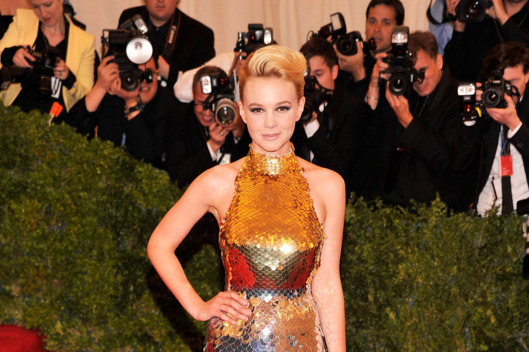 The 2012 Met Gala is upon us! Finally, the one red carpet that is truly, reliably fashionable every year! In keeping with the Costume Institute's new exhibit, "Schiaparelli and Prada: Impossible Conversations," many attendees have turned out in their freshest Prada, although plenty others have been dressed by their designer dates. Check back here for up-to-the-minute updates on the red carpet outfits; you can also see our red carpet live-blog here, preview the new exhibit here, and peruse some of the best outfits from Met Galas past.
BEGIN SLIDESHOW