Anchorage, Alaska, Voted America's Worst-Dressed City
Followed by Salt Lake City and Baltimore.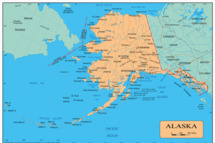 According to Travel + Leisure's annual "Favorite Cities" survey, which clumps various cities around the world into mostly arbitrary lists, Anchorage, Alaska, is the "worst-dressed city in America." It's followed by Salt Lake City, Baltimore, Orlando, San Antonio, and Dallas/Fort Worth. Gauging by the airports in all of those places (the closest we've come to most of them), we can't provide much argument.