Even Victoria Beckham Thinks She Looks Miserable in Pictures
But she knows she is a happy person!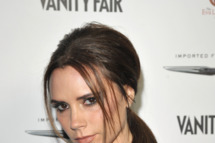 "I created this persona and I'm very different from that," she told German Interview. "I don't feel like I have to scream and shout about it — I know I am a happy person. So I don't get upset when people comment on the fact that I look quite miserable all the time. But people think I am. And you know, sometimes I think the same thing when I look at the pictures."