Best Bet: Goody Wave Creator Styling Iron
A hassle-free curling iron to create perfect beachy waves.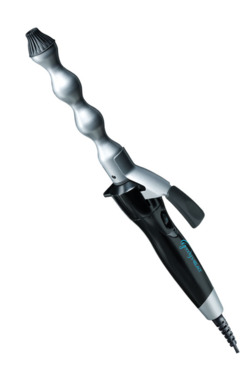 Tousled waves and sexy bedhead dominate the spring runways year after year. And while the gifted can wield a curling iron and create a flawless do, the rest of us often end up with strange crimps that fall flat. Luckily, Goody has made a wave-iron-for-dummies so the uncoordinated, too, can have effortless spring hair. The Heat Wave Creator has an indented barrel so twirling is a breeze. Place the ends of hair under the curl clip and twist hair up and around the barrel. Hold for a few seconds — the barrel can heat up to 410 degrees — and the perfect spiral is formed.
Goody Wave Creator Styling Iron, $29.97 online.