Best Bet: Iwona Ludyga Skull Ring
Delicate jewelry with some edge.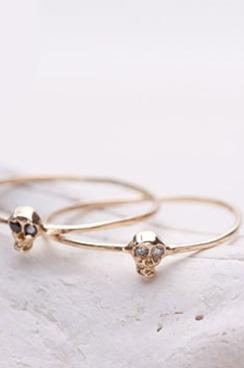 A good piece of jewelry for someone who wants to add edge but still look pretty, this ring is both elegant and fun. The band comes in fourteen-karat rose or yellow gold, and the skull pendant can be made with either white or black diamonds.
Iwona Ludyga Design Tiny Skully Ring, $190, at Catbird or online.