Best Bet: Neon-Trimmed Sun Hat
A bright straw hat to shield your face from the sun.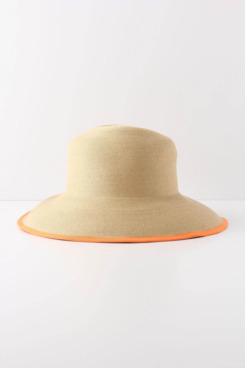 With a long weekend on the horizon, you're likely to migrate toward a beach or pool to officially kick off the summer. Besides slathering on the requisite sunscreen, a wide-brimmed sun hat is just the trick to shield your eyes, neck, and hair from rays. Anthropologie's take on the classic silhouette has a wired brim, better for retaining its shape, and a touch of neon trim to add some punch.
Across the Ocean Bucket Hat, $48 Anthropologie.