Best Bet: Nike Free Run +3 Sneaker
Poppy neon-pink sneakers that look just as good out of the gym.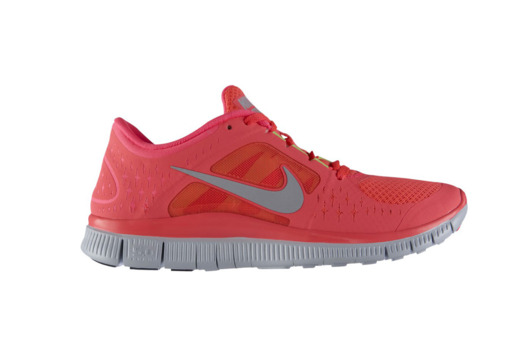 Last year, Tommy Ton was one of the first to pick up on sneakers as a trend. Come spring, Isabel Marant's Willows were the footwear of choice among Fashion Week attendees, and Marc Jacobs showed multicolored kicks on the Marc by Marc Jacobs runway. While high-fashion sneakers certainly are attention-grabbing, these Nikes are just as eye-catching with their shocking pink hue. Wear them to add a jolt of color to any outfit, or actually use them at the gym: They mimic barefoot running but have all of the support of a traditional running shoe.
Nike Free Run +3 Sneakers, $100 online.