Best Bet: Topshop Floral Print Blazer
A bold-printed layer for chilly, over-air-conditioned interiors.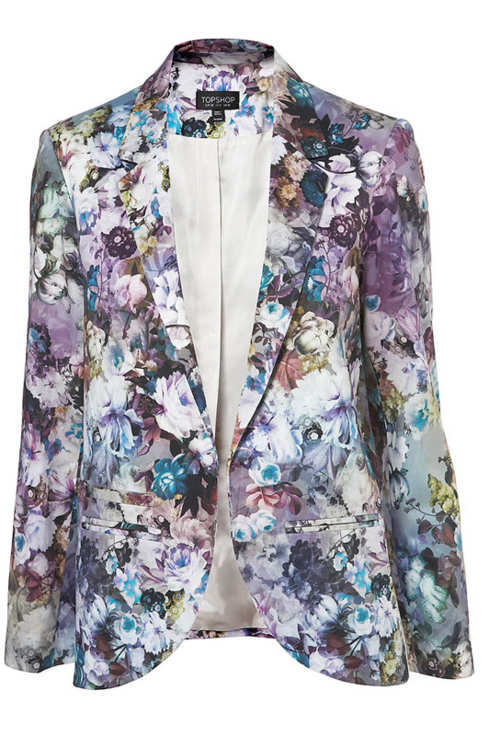 Keeping your look office-appropriate during summer heat can be tricky, with sweltering temperatures outside and frigid air-conditioning inside. While storing a trusty cardigan at your desk is a solution, try adding a fun-printed yet work-friendly (at least for most creative jobs!) blazer into the mix. Throw this floral one over a tank to tackle the indoor chill.
Topshop Floral Print Blazer, $130 at Topshop.