Carla Bruni Dressed to Depress on Her Husband's Last Day in Office
Valérie Trierweiler, on the other hand ...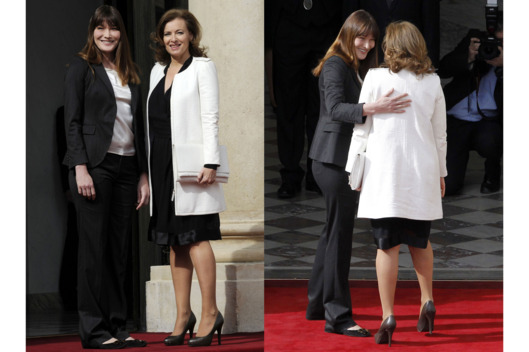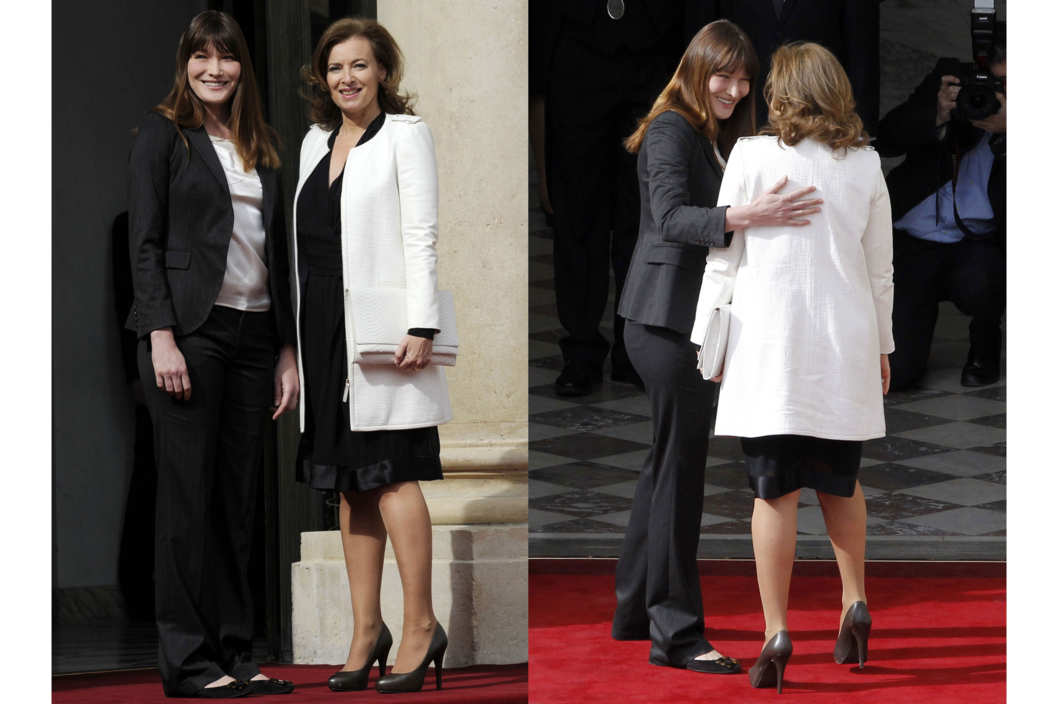 Outgoing French first lady Carla Bruni welcomed incoming première dame Valérie Trierweiler to the Élysée Palace this morning ahead of President-elect François Hollande's investiture ceremony. Carla, who is clearly over it, put on a dark pantsuit and a sweater, while Valérie, a fan of "quality prêt-à-porter brands," wore a black dress and a sleek white coat and carried a clutch. At least they color-coordinated for the photo-op!