Given the Opportunity, Donatella Versace Would Style Queen Elizabeth in Black Leather
That is <em>not</em> going to happen, ever.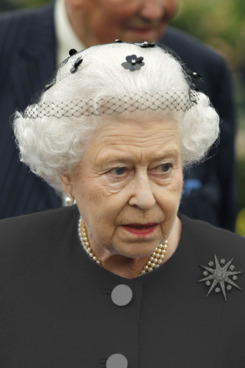 Speaking to students at the Oxford Union in England, the designer said, "The Queen can do whatever she wants ... but I would dress her in black — she never wears black — and add a little leather, maybe." The day that happens is the day we see Donatella in modest pastels and a matching hat.