Cathy Horyn Deems Mickey Drexler's Life 'Not the Stuff of Novels'
Obviously, Jenna Lyons was the best part of last night's CNBC documentary.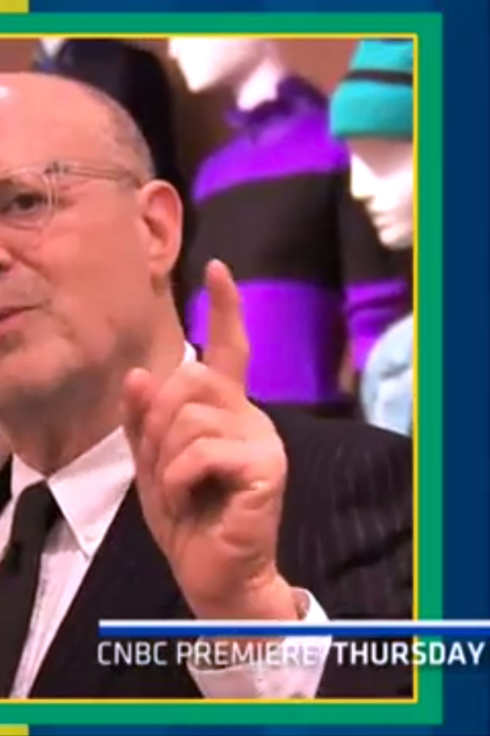 CNBC aired its hour-long program, "J.Crew and the Man Who Dressed America," last night, which chronicled the company's CEO and his daily duties that take him all over the world (but keep him in close contact with his team through his P.A. system). Cathy Horyn tuned in, writing that the documentary made it clear that Mickey's life "is not the stuff of novels."
True, he had what sounded like a lousy childhood, sleeping in the foyer of his family's Bronx apartment. And later, as a very rich man, he bought classy real estate, including Andy Warhol's former compound at Montauk. And true, he got the boot from Gap, in 2002, after a mostly innovative 19-year run that included the creation of Old Navy. (According to a Wall Street Journal profile, Mr. Drexler collected around $350 million when he cashed out his Gap stake.)
She found herself bored at some points, and charmed during others; but overall, Cathy thought television was the best way to capture Mickey's "enthusiasm and go-from-the-gut leadership" — though like the rest of us, her favorite scenes were those featuring Jenna Lyons. Naturally. Here are CNBC's online clips from the program, in case you don't feel like sitting through an hour of not-novel-worthy TV.
Mickey talks about polka dots, which are "phenomenal right now."
Here's Mickey in Italy, which nearly put Cathy to sleep.
Goody! It's Jenna. What a stage presence.
Behind the scenes of the catalog; Jenna thinks the belt is a little much.
"This $350 blouse has some explaining to do."