James Franco Would Appreciate a Gucci Yarmulke
"We should do those."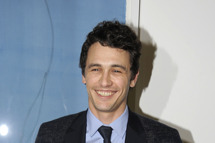 "I really want a bar mitzvah, 'cause I never had one," James Franco told The Wall Street Journal at a Gucci event he hosted earlier this week. (His mom is Jewish.) "And we should get some Gucci yarmulkes for it. We should do those. Those'll be next."