Kate Moss Ruffled Feathers for the Harper's Bazaar June/July Cover
Shot by Terry Richardson in Jamaica.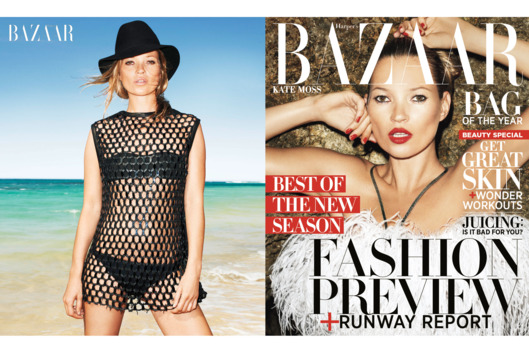 What has Kate Moss been up to recently, besides practicing her photography and talking to inanimate objects? Jaunting off to Jamaica with Terry Richardson to pose for Harper's Bazaar, evidently. Here she is on the magazine's June/July cover, wearing one of those feathery dresses from Alexander McQueen's fall 2012 collection; in the corresponding spread, she poses in caves, bamboo patches, and puddles.