Kate Upton, Carine Roitfeld, Kimye, and More From Day Eight of Cannes
Plus Giovanna Battaglia, Heidi Klum, Milla Jovovich, and many more.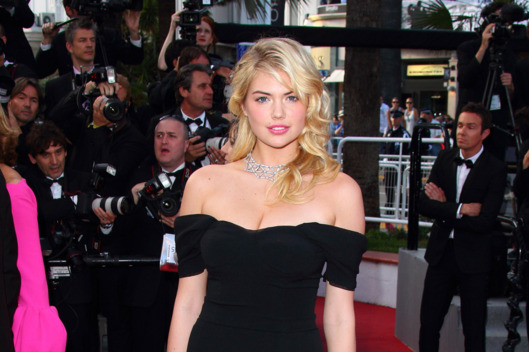 Cannes is now in full force, and just looking at all these famous people is getting exhausting. After a somewhat ho-hum start to the week, it now seems like every celebrity worth their salt (plus some who maybe aren't) materialized, squeezed into the first sparkly thing they could find, and paraded down the nearest red carpet. Notable newcomers for yesterday's events include Heidi Klum, Kate Upton, Kirsten Dunst, Nicole Kidman, Kylie Minogue, and, of course, Kimye (who knows why they waited so long to arrive?). Click through the slideshow to see the best of Cannes, day eight.
BEGIN SLIDESHOW