Louis Vuitton to Make Fancy Stationery
And "related paraphernalia."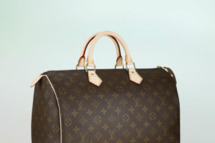 WWD reports that the French brand will make paper goods and "related paraphernalia" in conjunction with the expansion of its boutique at Saint-Germain-des-Prés — a neighborhood where lots of famous writers used to hang out. Of course, the most famous écrivains would likely be writing on the back of napkins, not on pricey stationery, but it's the thought that counts.