Why Marisa Berenson Wasn't at the Met Ball
Believe it or not, some people do have better things to do.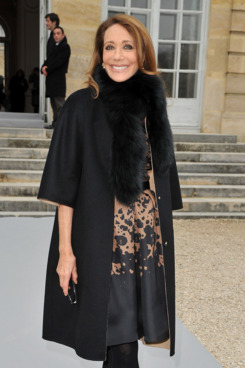 Some folks wondered why Elsa Schiaparelli's granddaughter, former model turned actress (and generally fabulous woman) Marisa Berenson, wasn't at the Met Gala on Monday night; others speculated that she hadn't been invited. But it turns out she was busy working in Africa and didn't see the point in flying all the way to New York just to have people fuss over her and take her picture on a red carpet. She told the Post, "The fact is that I am in Africa since two months working on projects of mine that I cannot leave, but I am sure I will ... see the exhibition when I am able to be back in NY." Schiap probably would've done the same.