Slideshow: The Week in Style Blogs
Hats off to this week's style-blogger set.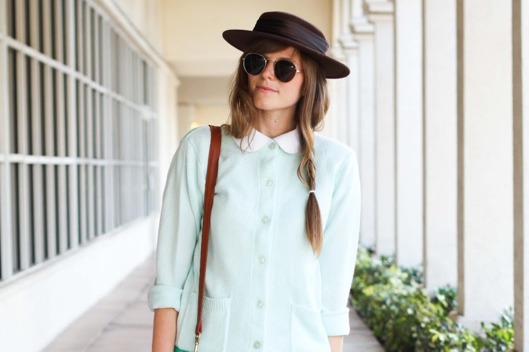 In honor of the Kentucky Derby tomorrow (and because The Cut is decidedly a pro-hats blog, anyway), we bring you the headgear edition of Street Comber. Styles in the blogosphere this week ranged from a Panama hat in green — captured by Stockholm Streetstyle — and a brown porkpie hat (as seen on Steffy, pictured), to the always-fashionable fedora, shot by Easy Fashion Paris. We also counted a good number of knit caps (Alicia Lund makes one look especially chic) and berets, which look extra cute on the under 10 set or on those pushing 80. And for good measure, we've included an over-size headband and a piled-high hairdo. See these looks and more in our weekly slideshow.
BEGIN SLIDESHOW