Slideshow: The Week in Style Blogs
We're looking on the bright side.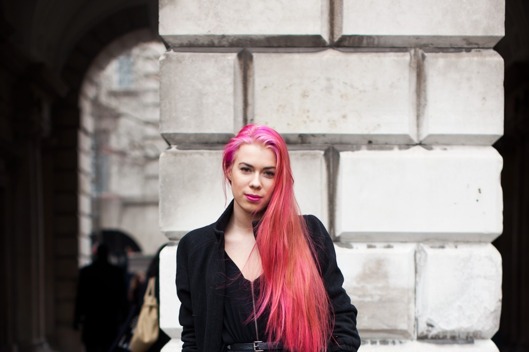 Seeing as it's already the middle of May (now, when did that happen?), it's high time to ready your summer wardrobe. This means packing away all of the black in your closet and embracing bright colors. So, we scouted the style blogs for neon inspiration this week, like this vibrant dress shot in Lisbon by O Alfaiate Lisboeta or a florescent, Asian-inspired outfit as seen on Chantal for Cocorosa. For the truly bold, check out Roberta, captured by Stockholm Streetstyle (pictured), and Yota, snapped by Easy Fashion Paris. If neon's a little too loud for your style, take it in small doses, as seen on Silvia, who modeled bright green nail polish for Bartabac Mode, or on Amanda, who painted the caps of her shoes a shocking pink for Off of Broadway. Plus, check out Zanna Roberts Rassi, Kelly Framel, and more in our weekly roundup.
BEGIN SLIDESHOW