Slideshow: This Week in Style Blogs
The best of this week's style-blog photos, from Shanghai to New York.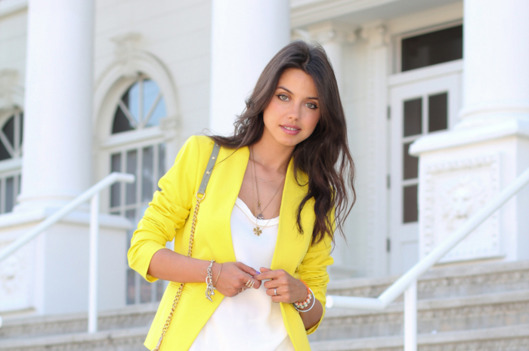 In keeping with this week's temperamental weather, the style bloggers brought a veritable hodgepodge of looks. Standouts include Lera's sock-and-sandal combination, captured by Swagger New York; a colorful peplum skirt, shot in Shanghai by Shanghai Style File; and some metallic pleated shorts, as seen on Sheryl Luke, shot in L.A. by HiStyley. Plus, keep an eye out for cool sunglasses, enviable footwear (like Delmy Riviera's nude pumps for Fashion Bananas), and some nice, bright colors, as seen on Annabelle, pictured. Find all this, and more, in our weekly roundup.
BEGIN SLIDESHOW