Street Style: Stylish New York Moms on Mother's Day
From uptown to the meatpacking district, moms enjoyed a beautiful day.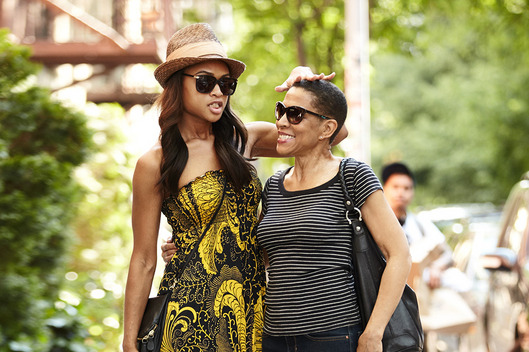 All over the city yesterday, New Yorkers took a moment to appreciate the women who brought them into the world. We sent a photographer to capture some of the family action and hear how folks were spending their Mother's Day in the splendid sunshine. One lucky mom found an Hermès scarf waiting for her inside the changing table alongside the diapers (good one, Dad), while others celebrated with brunch at Minetta Tavern, visits to church, and handmade cards stating the adorable obvious ("You have three kids!"). Click through our slideshow to see these stylish New York City moms, plus a few out-of-towners, and read about their Mother's Day traditions, invaluable parenting philosophies, and one baby who likes to get down to "anything with a beat."
BEGIN SLIDESHOW