Vatican and Benetton Don't Kiss, But Make Up
The two parties finally settled a lawsuit over that "Kissing Pope" ad.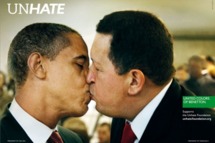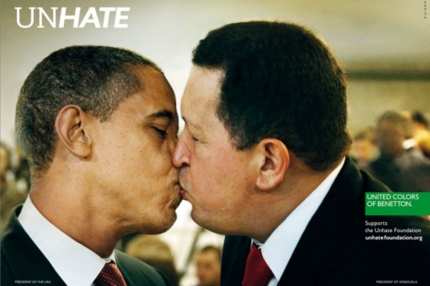 The clothing brand immediately pulled the image of Pope Benedict XVI kissing imam Ahmed Mohamed El-Tayeb from its "Unhate" campaign last year and issued an apology. But in order to settle a lingering lawsuit, Benetton agreed to make a "small but effective" donation to a Catholic charity and said it would try to stop third-party usage of the ad. So, here's Barack Obama smooching Hugo Chavez instead.