Vogue Australia's Editor-in-Chief Kirstie Clements Doesn't Work There Anymore
She will be replaced by Australian <em>Harper's Bazaar</em> editor-in-chief Edwina McCann.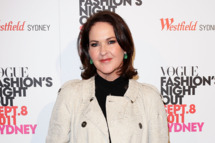 Clements was "sacked," as the Sydney Morning Herald puts it, after running the magazine for ten years. She will be replaced by Edwina McCann, editor-in-chief of competing glossy Australian Harper's Bazaar. McCann said, "I started my career at Vogue and I am very excited about returning to work for the world's most powerful fashion media brand ... Our future is very bright indeed."