Wendi Murdoch: A Look Back on Her Scandalous Year in Fashion
When you're in the spotlight, you might as well dress for it.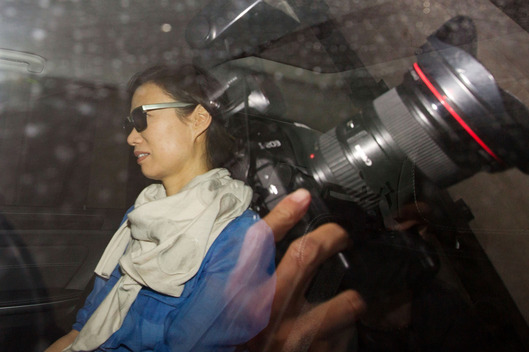 It's been almost ten months since Wendi Deng Murdoch famously leapt to her husband's defense when a man attempted to fling a cream pie into his face during the News Corp. hacking scandal hearings. The video of her lunging forward in her prim pink jacket and polka-dotted pencil skirt rocketed around the Internet, and she swiftly became an unlikely hero in the midst of the Murdoch scandal. As more and more damning evidence about her husband's involvement in the News Corp. hacking scandal came to light, Wendi didn't let the bad press hamper her public appearances. She walked dozens of red carpets (the Baby Buggy 10th Anniversary Gala, anyone?) in lavish designer dresses and did press for her first movie, Snow Flower and the Secret Fan, which she co-produced. Meanwhile, she accompanied her husband to court hearings and stood by his side when he gave his testimony at the Leveson Inquiry last week. It may not have been a flattering time for her family, but she never let a camera catch her at a bad angle. Here's a look back at her outfits since the News Corp. scandal broke last July.
BEGIN SLIDESHOW