You Can Buy the Style of Jolie This September
It's what you've always wanted.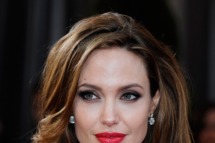 The jewelry line, designed by Angelina Jolie and Robert Procop — who also created the actress's engagement ring — will summer in the south of France and Monaco at a pair of pop-up showcases. And come fall, Procop plans to sell the pieces at stores in the U.S., Turkey, Russia, and China, with all money made going to Jolie's charity, the Education Partnership for Children of Conflict.