On-the-Street Beauty Road Test: FACE Stockholm for J.Crew Lipsticks
We ambushed fifteen women to try out these new shades.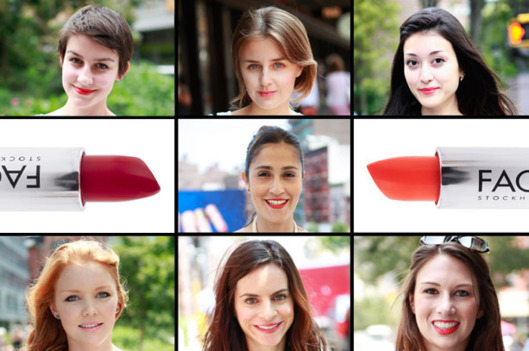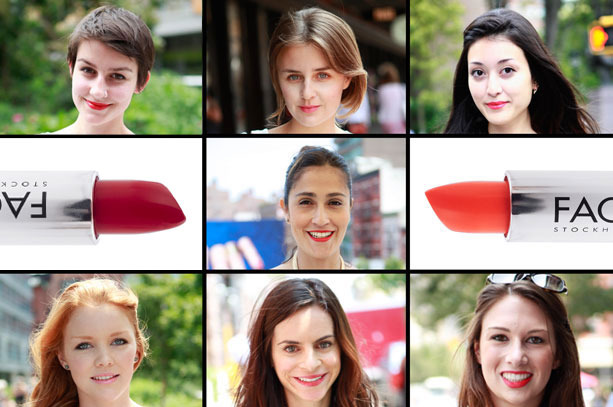 FACE Stockholm has teamed up with J.Crew (you know, the company whose creative director, Jenna Lyons, once paired camo-print pants and a sparkly top) to collaborate on some makeup. This time (they've done nail polishes together before), their beauty spawn is a couple of lipsticks — Chili Flake (a bold, orange-red) and French Martini (a sheer coral-pink). These shades are available in stores and online starting today, but we hit the streets of New York earlier this week to see what the ladies of downtown Manhattan had to say about them. Click through our slideshow to see if you agree with their reviews.
FACE Stockholm for J.Crew Lipstick in Chili Flake and French Martini, $20 each, J.Crew
BEGIN SLIDESHOW