Best Bet: Faux-Python Pendant Necklace
A snakeskin-embossed pendant that dresses up any outfit.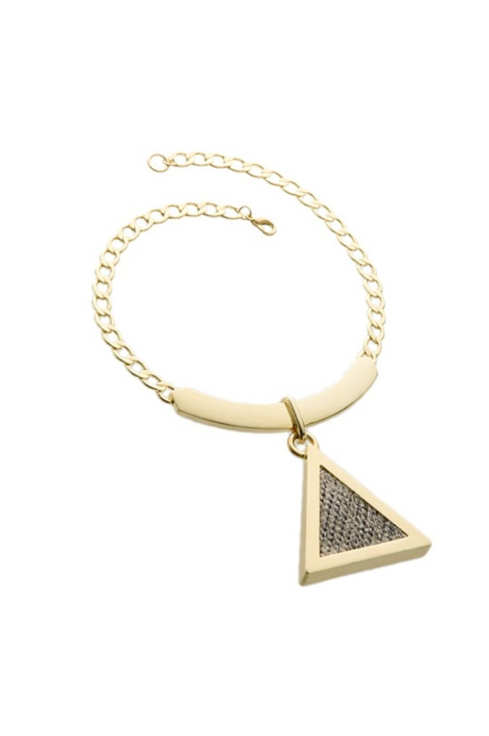 Blogger collaborations may be a dime a dozen these days, but Karla Deras of Karla's Closet just launched a fun yet affordable collection of jewelry in collaboration with Roman Luxe. This bold necklace combines two major trends — animal print and oversize jewelry — into one. With a subtle snakeskin-embossed pendant, the bauble is just flashy enough for even the most print-phobic. Throw it over your basics for a quick outfit-maker.
Karla Deras for Roman Luxe Faux Python Pendant Necklace, $100 at Roman Sunstone.