Best Bet: Honey Punch Jade Silk Shorts
A silky, dressed-up version of your favorite shorts.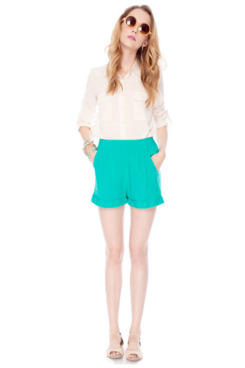 An errant gust of wind can send floaty summer skirts flipping upwards, revealing a bit too much skin. For breezy days that call for bare legs, try a pair of gauzy silk shorts instead. This jewel-toned pair can be dressed up enough for a casual day at the office, and they're as comfortable as your favorite cutoffs.
Honey Punch Off the Cuffed Shorts in Jade, $40 at Tobi.