Best Bet: J.Crew Valentina Mirrored Pumps
A blissfully foot-friendly yet chic pair of heels.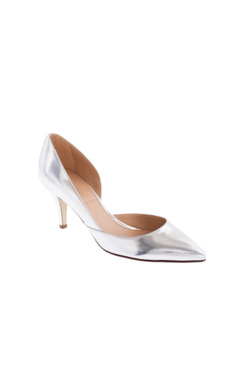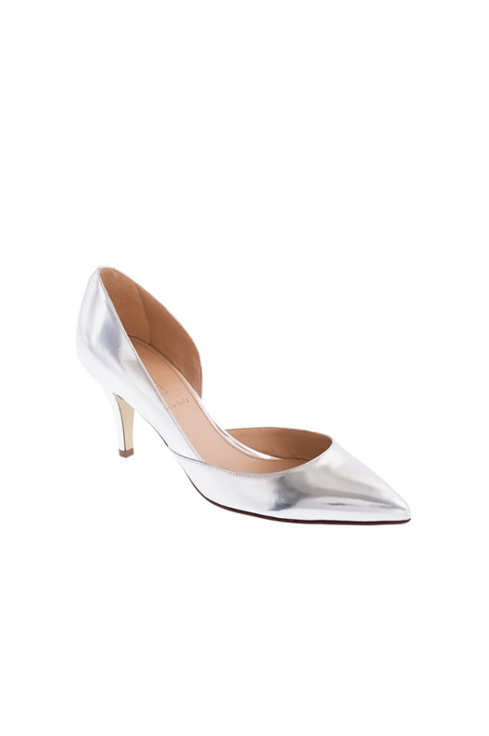 Cropped pants paired with a pointy pump create a willowy silhouette but by the end of a long day, your feet will hurt. Kitten heels, despite how comfortable they are, have a bad reputation for being matronly and unflattering. Enter J.Crew's option, with its sleek silver leather and modern cut, showcasing the perfect amount of toe cleavage. The two-and-three-quarters inch heel is high enough to flatter legs, but low enough to get you through the day, with minimal pain involved.
J.Crew Valentina mirror metallic pumps, $238 at J.Crew.