Best Bet: Mango Crossed Ankle Strap Sandal
Swap out heels for a dressy but comfortable sandal.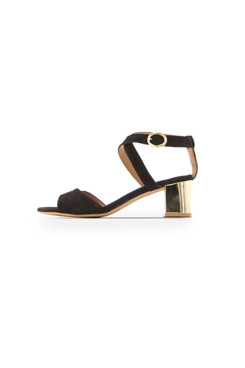 The go-to solution for dressing up an outfit usually involves a pair of pretty, but inevitably painful shoes. These strappy sandals provide the same polish as a pair of sky-high stilettos, without sacrificing comfort. The gold heels add a dressy twist and still give a little bit of height.
Mango Crossed Ankle Strap Heels, $119.99 at Mango.