Best Bet: Warm Fragrance
A new scent for summer.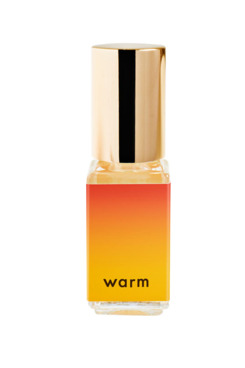 Hawaii native Winnie Beattie, who runs Siren PR, partnered up with longtime friend and perfumer Sarah Horowitz for her first scent, Warm. Named after Beattie's recently opened Nolita boutique (curated for those she calls "urban hippies," like herself), the fragrance was inspired by her childhood spent on the Big Island and made for those who crave the sweet smell of the beach (bergamot, musk, lemon, lily, patchouli). The travel-size, roll-on bottle is perfect for being kept tucked away in any purse or pocket for easily accessible whiffs of summer.
Warm Fragrance Oil, $40, Warm