See Blake Lively's New Gucci Ad - Er, 'Movie Poster'
She's glittery and staring at you.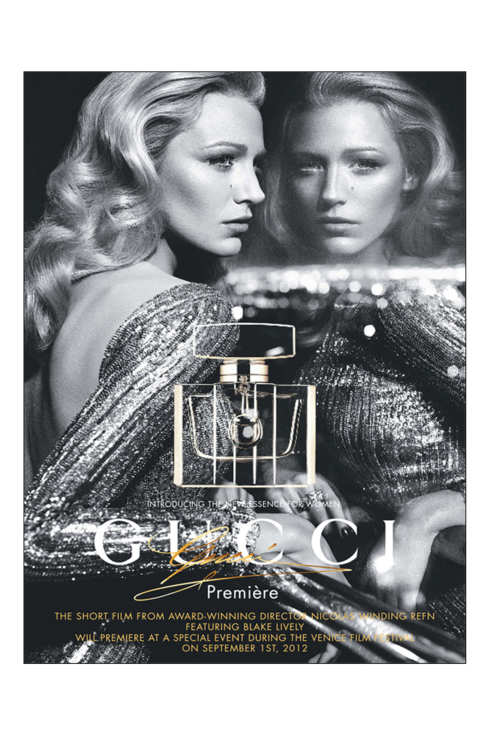 Just last Friday, Gucci announced that Blake Lively will star in ads for their latest fragrance, Première; what appears to be the ad in question has since hit the Internet in all its sparkly glory. The campaign — or this iteration of it, anyway — is pegged to the commercial (or "short film") by Drive director Nicolas Winding Refn, which will be shown at the Venice Film Festival on September 1.