Exclusive: See Vintage Images by Renowned Fashion Photographer Hiro
The man who was once Richard Avedon's assitant.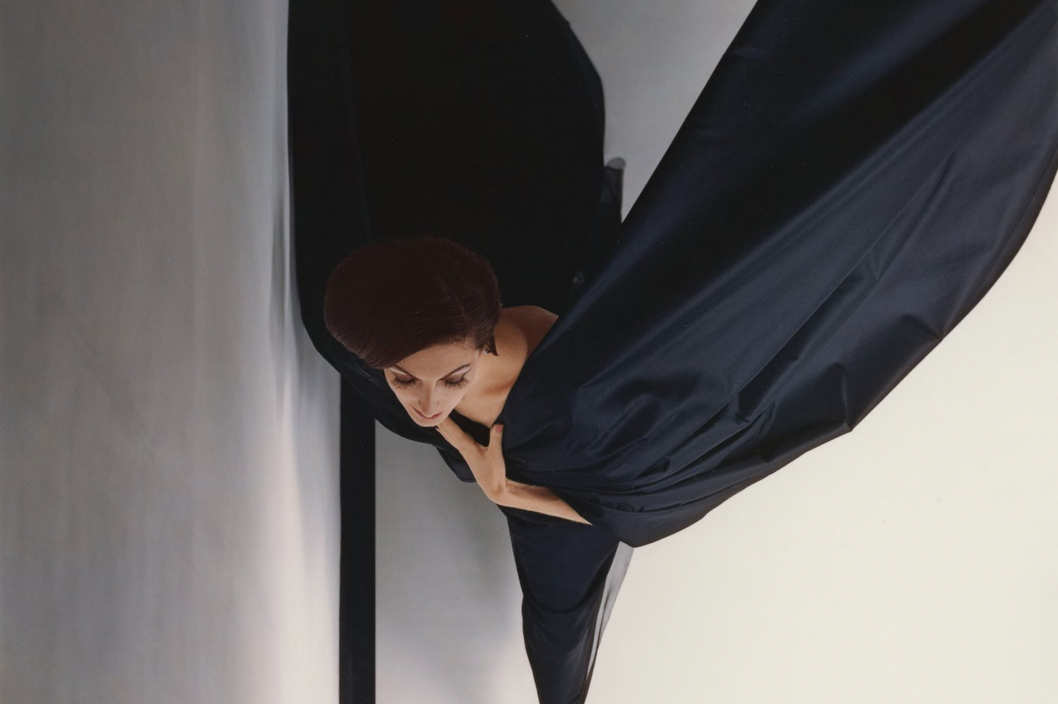 By the time Yasuhiro Wakabayashi came to New York in 1954, he'd already set his sights on working for either Richard Avedon or Irving Penn. Arriving from Japan, by way of China, "Hiro," as he came to be known, first encountered fashion photography after World War II while working at an American hotel, where he used to wait for visitors to toss their magazines in the garbage so he could get a glimpse at the glossy images. After a few classes at the School of Modern Photography, in 1956, he achieved his dream of assisting Avedon. An introduction to Alexey Brodovitch, the esteemed art director of Harper's Bazaar, soon followed. Seeing the originality of Hiro's colorful, graphic aesthetic, Brodovitch hired him as a staff photographer in 1957, a post he kept for decades. The Getty Museum recently purchased fourteen of the artist's iconic prints, and we spoke with curator Paul Martineau about the acquisition. Read on to see what he had to say, and click through our slideshow for an exclusive sampling of some of Hiro's works from the sixties and seventies.
The Getty has acquired lots of fashion photographs by major twentieth-century photographers lately, like Herb Ritts, Lillian Bassman, Guy Bourdin, Mapplethorpe, Sarah Moon, and others. Why did you decide to include Hiro in the mix?
I try to collect vintage work whenever I can for the collection. Hiro's work is so composed and strong. He was one of the first fashion photographers to use color in such a bold way. I was looking for someone that had the strengths of the work of Penn and Avedon but was less well-known.
An artist like Hiro must have thousands of images to choose from. How did you decide on the fourteen that were purchased?
We worked with the artist and Pace/MacGill Gallery. But they only presented us with a small selection of about 35 images, which we then narrowed down.
Did you get to work with the artist himself?
Oh, yes! He was a very interesting person to talk to. He's 82 and still working out of a studio on Central Park West. He's had a lifetime of experiences that have come into his work; they kind of creep in, in a way that you really wouldn't be able to detect, but once you hear the story, it makes perfect sense.
Did he tell you any of the stories behind the images?
He told me one about the gorgeous photo Maria Beadeux, of the lips with the smoke coming out of the mouth. When he was a child in Shanghai, he would pass by the opium dens — which were on the second floor of the buildings — but they would have a mirror so that you could see what was going on upstairs where people were lying down smoking. He wanted to capture that feeling of sensuality, of the smoke coming from the woman's mouth, so he taught the model how to let the smoke kind of linger. When I first saw that photo, I assumed it had been manipulated in the studio because it just looked so perfect.

Many of his images are shot from odd perspectives, or from above. Did he explain how they were done?
There's an interesting image of Hiro on set. He looks pretty uncomfortable; there's nothing really supporting him, he's just draped himself over a plank in order to be above the model. One of the things he told me is that when he was an apprentice at Harper's, Brodovitch told him, "If you look through the viewfinder and you see something you've seen before, don't bother to click the shutter."
BEGIN SLIDESHOW