See Bill Butterworth's Photos From Times Square's Grittier Yesteryear
Images from a bygone era in NYC.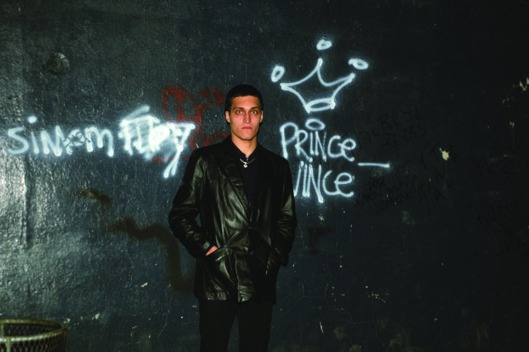 Before tourists lounged in concrete "parks" in the middle of Broadway, Times Square was the provenance of b-boys, pimps, and trannies, all of which have been captured in The Forty Deuce: The Times Square Photographs of Bill Butterworth by Beatriz and Hilton Arial Ruiz, published by powerHouse Books. The collection of candid portraits from the early eighties depicts everyone who defined the neighborhood, from the spandex-clad sex workers to the hip-hop crews decked out in tracksuits and sneakers. Even the young Vincent Gallo (yes, that's him!) made trips to the nexus of sin. Prints from the book as well as an exhibition of never-before-seen shots are on view at the powerHouse Arena from June 12 through July 1. Click through our slideshow for a glimpse at the less Disneyfied era, and if you can't make it to the exhibit, you can always buy the book.
BEGIN SLIDESHOW