Franca Sozzani Has 'a Few Questions' About Menswear
It's really more of a statement.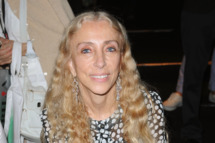 The Vogue Italia editor writes on her blog: "Can I just say it without anyone, as usual, getting annoyed, calling me bossy or impolite or, worse, saying I'm not open to individual choices and tastes? Those colored bags carried on hairy arms, those cropped pants and polo shirts, so tight they showed through, depending on the body's shape, toned-up biceps or curved bellies, were not a nice sight for anyone." Well, that's really more of a statement, but sure!