Heidi Klum Shined On
She stepped out in a sparkly pantsuit to the finale of <em>Germany's Next Top Model</em>.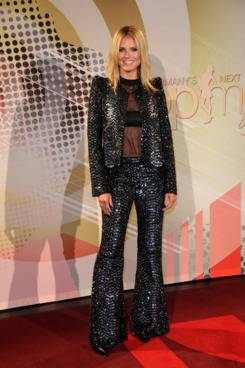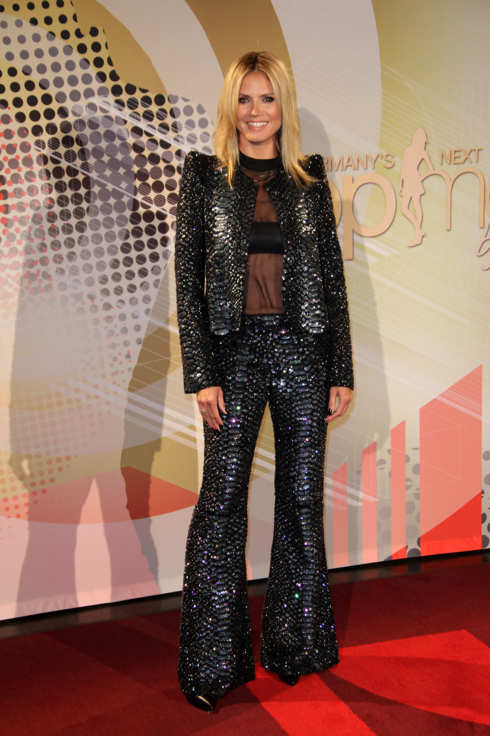 Heidi Klum wore a pair of sequined bell bottoms and a matching blazer to the finale of Germany's Next Top Model in Cologne tonight. She paired a sheer top with what appears to be a black tube bra under the jacket.
Do you enjoy sparkly Heidi or is her look too Saturday Night Fever for your liking?