Joan Juliet Buck Doesn't Write for Vogue Anymore
But<em> W</em>, on the other hand ...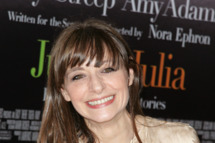 Joan Juliet Buck, who told NPR in April that her Vogue profile of Syria's first lady, Asma al-Assad, came about because the subject "was extremely thin and very well-dressed and therefore, qualified to be in Vogue," was quietly dropped from the magazine's masthead back in February, according to WWD. A spokeswoman for the magazine was characteristically tight-lipped on the matter, explaining that Buck's contract simply ran out. (She's been a contributor since 1973 and listed on the masthead for the past seven years.) Buck told WWD that she hasn't seen Anna Wintour in more than a year and that she's currently writing for W.