Kate Middleton's Diamond Jubilee Dress Was Previously Worn by Kim Kardashian
Kate's version had sleeves and a much more respectable hemline.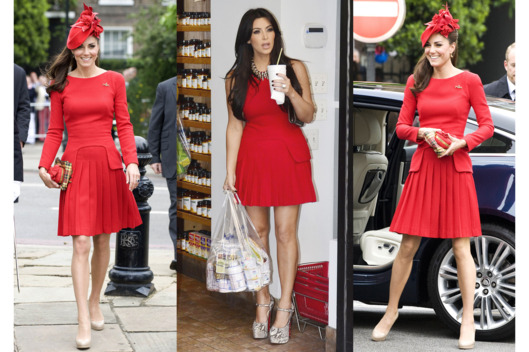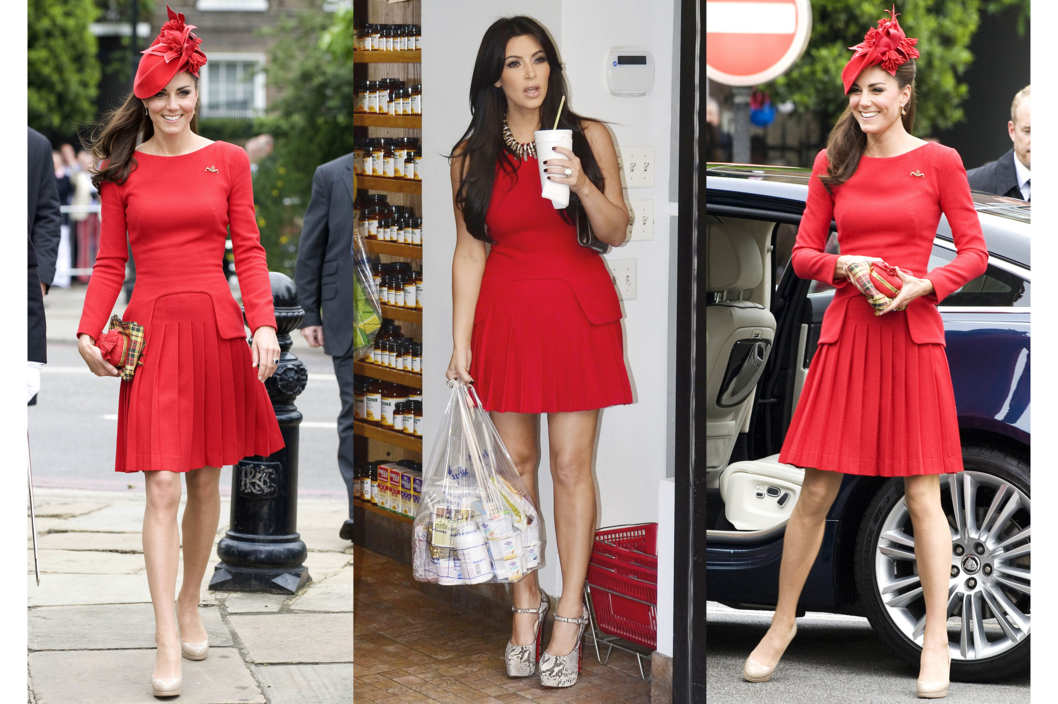 Here's a sentence we never imagined ourselves typing: Kate Middleton and Kim Kardashian have an outfit in common. The Duchess wore a red Alexander McQueen dress to this weekend's Diamond Jubilee River Pageant, and Grazia noticed that Kim had worn the very same garment last August to go grocery shopping get photographed at the grocery store in New York. Of course, K-Mid's version was much more modest, with a longer hemline and sleeves; Kim's is actually closer to the runway look, presented at Alexander McQueen's pre-fall 2011 collection. Grazia also noted that the dress was worn by X Factor's Tulisa Contostavlos at the Liverpool auditions last year (the Kim version, not the Kate version), providing them with the perfect excuse to write, "Would Jubilee-ve it?" YES. Happy rainy Monday morning, everyone.