Kate Middleton's Beauty Routine Could Cost a Bundle
Hypothetically, that is.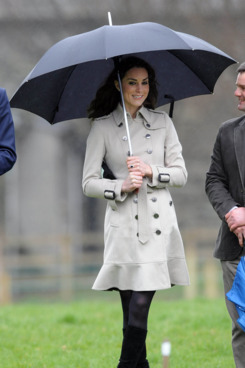 Because the world erupts every time Kate Middleton leaves the house (which, according to Us Weekly, she does three times a week to get her hair blown out at Richard Ward's salon), of course you can find epic records of every beauty product and treatment she supposedly uses. Some resourceful folks over at Yahoo! Shine compiled a list of her so-called regimen — including a $260 Bee Sting Facial from Deborah Mitchell, which her stepmother-in-law Camilla reportedly turned her onto — and priced out a year's worth of each item. Some of their estimates could be a little off (who really has to replenish their eye shadow compact three times a year or goes through a whole bottle of perfume every six months?), but those blowouts, Keratin conditioning treatments, and regular spray tans really do add up — according to their final tally, she could be spending north of $37,000 a year on beauty alone. That is, if anyone charges her anything, which seems unlikely.