Leandra Medine Chooses Céline Bags Over Wedding Cake
She got married yesterday.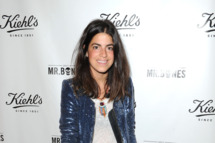 Blogger Leandra Medine got married in New York yesterday, but whether she had a cake remains a mystery — even to her: "Cake? I'm not even sure there is a cake," she told WWD. "Do you know how many Celine bags I could buy for that cake?"