Look, It's Bill Cunningham in a Box Fort
At the <em>Times</em> offices today.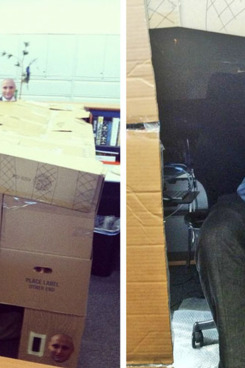 Today, New York Times editorial designer Heena Ko tweeted a photo of Bill Cunningham (and Mark Bittman, too!) peering out of an impressively large box fort — nay, box castle — that's been set up at the newspaper's offices. He's still wearing his blue jacket, obviously.