Mary-Kate Olsen Spent Some Quality Time With Olivier Sarkozy's Daughter
And they had a blast!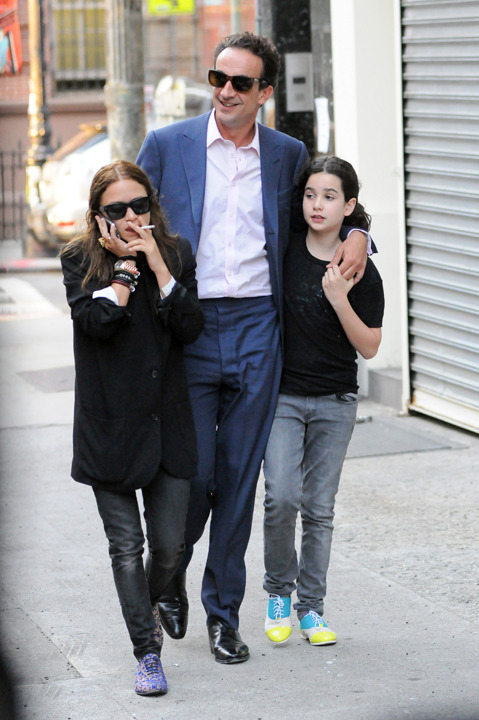 Looks like the reported lovebirds were left unbothered by commentary from Sarkozy's ex-wife, who previously dubbed the their relationship "grotesque." Olsen, who is said to be dating the 42-year-old Olivier, went for a stroll in the West Village last week with the managing director of the Carlyle Group and one of his daughters. According to Us Weekly, Olivier "wrapped his arms around both" of his girls, each wearing a black top, grayish jeans, and colorful sneakers. Mary-Kate is the one on our left, talking on the phone and smoking a cigarette.