The Male Exotic Dancers of Hunk-A-Mania on Their Grooming Routines
A male stripper's vanity includes lots of body oils and a trusty electric razor.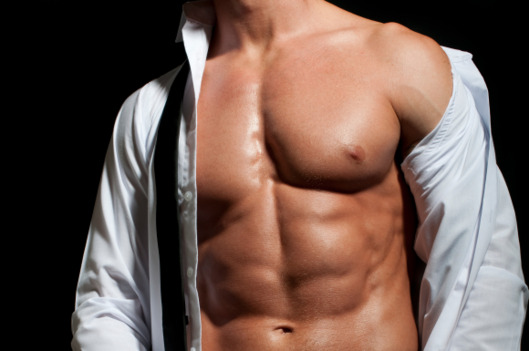 Last Saturday night, I did the kind of intrepid backstage reporting I never thought I would as a beauty editor: I went behind the scenes at New York City's Hunk-A-Mania show to find out about the grooming regimens of male strippers (this, of course, in honor of Gratuitous Male Objectification Week on The Cut). The scene: lots of incredibly fit dudes oiling up their pecs and abs — Johnson's Baby Oil is a favorite lubricant — and a fair amount of bare booties. Although it was incredibly hard to concentrate — the thumping music in the background being the least of the distractions — what became very clear is that these guys are serious performers (albeit the beefed-up, wearing-nothing-but-tiny-underpants kind). That said, they know how to look good onstage. While most guys follow a Male Stripper 101 regimen of body oil (see above) and assiduous manscaping (shaving at home with an electric razor is preferred over waxing), there were a few surprises, like taking "restorative" cold showers and gulping down cartons of egg whites. As "Jones," a veteran performer of fourteen years, told me, "You want to be a fantasy." Click through to see more tried-and-true beautification staples from the Hunk-A-Mania set.
BEGIN SLIDESHOW