Michelle Obama Was a Bag Lady
She carried a ladylike handbag today in Virginia.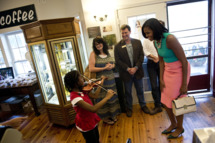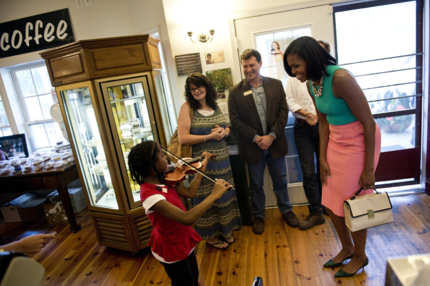 Michelle Obama wore a green sleeveless top and a pink skirt, and carried a structured handbag to visit a bakery in Occoquan, Virginia, today, where she listened to 6-year-old Sydney Trapp play the violin. Prior to that, she attended a campaign rally for her husband. See her ladylike outfit in our updated Michelle Obama Look Book.