Now Spray Tans Might Cause Cancer, Too
A new study could prove that the DHA chemical in spray tans is bad.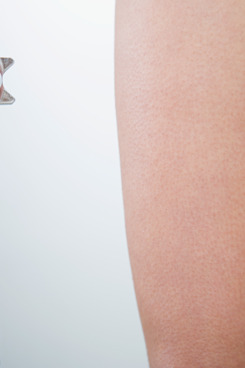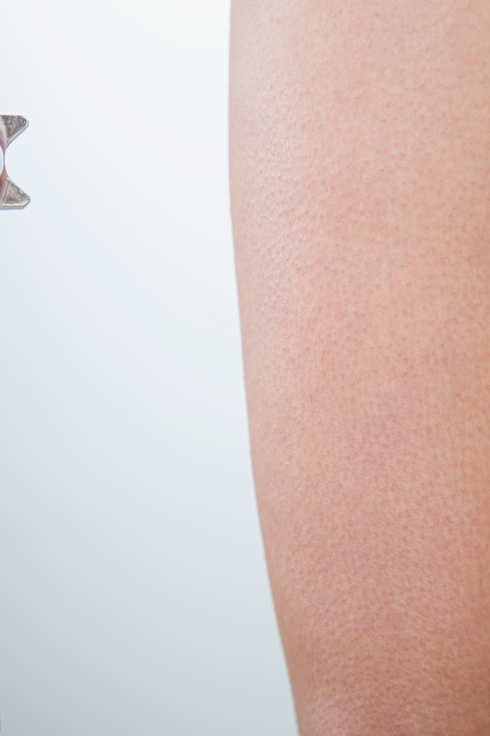 Spray tanning has been touted as a "safe alternative" to basking in the sun or cooking in a UV bed, but now some say it's safe no more. According to a study conducted by ABC News* (and outlined in what might be the longest article ever written on Yahoo), some of the ingredients in spray tanners shouldn't be inhaled.
"I have concerns," said Dr. Rey Panettieri, a toxicologist and lung specialist at the University of Pennsylvania's Perelman School of Medicine. "The reason I'm concerned is the deposition of the tanning agents into the lungs could really facilitate or aid systemic absorption — that is, getting into the bloodstream. These compounds in some cells could actually promote the development of cancers or malignancies," he said, "and if that's the case then we need to be wary of them."
Back in the seventies, when DHA (short for dihydroxyacetone, the chemical ingredient that darkens skin) was first approved by the FDA, it was only meant to be an ingredient in tanning creams. No one foresaw the popularity of spray tanning today, which obviously disperses DHA into the air (and, by proxy, into your lungs if you're nearby).
"DHA should not be inhaled or ingested" today. It tells consumers on its website, "The use of DHA in 'tanning' booths as an all-over spray has not been approved by the FDA, since safety data to support this use has not been submitted to the agency for review and evaluation." The agency advises consumers who spray tan they are "not protected from the unapproved use of this color additive" if they are inhaling the mist or allowing it to get inside their body. The agency recommends, "Consumers should request measures to protect their eyes and mucous membranes and prevent inhalation."
While further studies will be conducted for more conclusive results (the original data was formulated after testing DHA on nonhuman cells), the bottom line is, be pale. You'll look and feel much better in the long run.
* This post has been updated to show that ABC News conducted the study.