One Menswear Show Involved Beds, Napping
This is the kind of fashion we can get behind.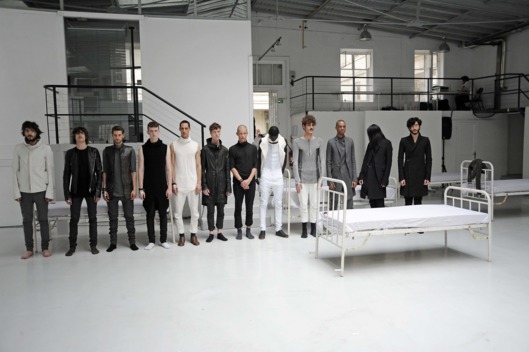 At the Y Project by Yohan Serfaty spring 2013 collection in Paris yesterday, fully dressed models lay perfectly still on freshly made-up infirmary beds (a few of the guys, according to Fashionising, might have actually gone to sleep). Then a bell rang and they all roused themselves, staggered to their feet, and meandered sleepily over to the runway — pretty much just like how we go to work every day, too.